our founders
It started with a sip. The first time founder April Siler tasted grower Champagne 20 years ago, she knew that this was something not only celebratory, but worth celebrating. The more she learned about Champagne — the region, the history, the small grower-producers who follow the land and, as a result, the unique diversity and nuances that makes grower Champagnes such a luxury— the more she wanted to share these more intimate stories as a way to bring people together.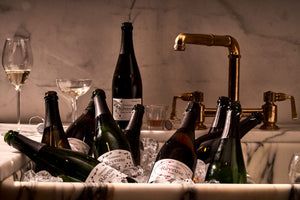 "Rêveuse is the French word for a woman who dreams. I've been called a dreamer by men in the business world, and it was considered an insult. I've always been proud to be able to dream up new worlds and possibilities for others, and I wanted to claim that feeling for Rêveuse. For me, it's about being able to create something that, by its distinctive taste and ability to make any occasion feel a bit fancy, brings friends and family together to create memorable moments.
That, to me, is true luxury — and a worthy dream." 
April Siler, Founder & CEO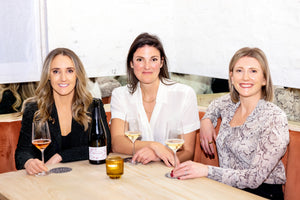 Joined by fellow Australians Lauren Egan and Katie Eshuys — all of whom share backgrounds in health-driven food, beverage and wine companies — the mission of Rêveuse is simple: To change the way people see Champagne. Together they have cultivated a collective of grower-producer partners with the shared vision of bringing their bottles to celebrants far beyond France, creating deeper connections to Champagne — and, of course, exceptional experiences.