What makes that glass of bubbly in your hand champagne and not sparkling
First off, it must be grown and produced in the Champagne region, about 100 miles from Paris in the northeast of France. Known for its chalky soil and cooler temperatures, the grapes grown here are known for their crisp acidity and lower sugar content.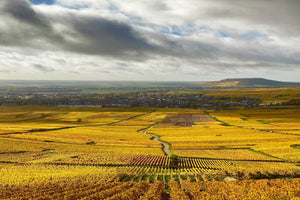 Champagne is typically made from a blend of three grapes: Chardonnay for acidity and structure, Pinot Noir for its fragrant elegance and full body and Pinot Meunier for fruity depth. (There are four other approved grapes, but they're less common.)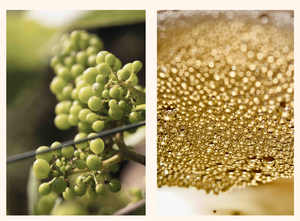 Here's where it gets complicated — and why it's so good: In order to be deemed Champagne, the blend undergoes not one but two fermentation processes in the bottle, to which yeast and sugar are added. The bottles must then be aged for at least 15 months— 36 months for vintage Champagnes — and are turned regularly so the yeast doesn't settle. For comparison, most European sparkling wines ferment once and are aged for just 90 days. No wonder Champagne feels so special. It's craftsmanship you can taste.