WSET scholarship
For the luxury industry to become more sustainable we need new thinking and action from new people.  I read Daniel Humm of 11 Madison Park, quoted in the NY Times 'our idea of what luxury is, has to change' and agree wholeheartedly.  Many jobs in luxury read candidates must 'embody luxury'.  If we unpack this statement a little, what exactly does it mean and who does it exclude?  How do past generations' acceptance of exclusivity sit with new generations making strides on inclusivity?  
I started working in my father's wine and liquor store when I was 12, stocking shelves and running orders every Saturday so I learned the industry from the ground up!  But my decades long research in Champagne has been self guided and in transitioning from a CPG CEO to the Champagne industry I am reminded of the barriers I faced when first starting out in corporate life 20 years ago.  I have made the commitment to complete my WSET qualification and would love to share the opportunity with our WSET scholarship.
April Siler, Founder and CEO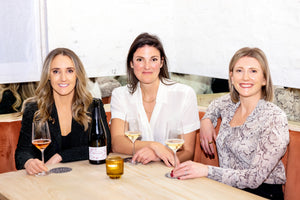 Am I eligable?
Candidates must be working in food and beverage hospitality in any capacity.  Perhaps behind the bar, a restaurant server, a barista or in a wine store looking to gain a promotion and transition to specializing in the world of wine. 
What's included in the scholarship?
Full coverage of 3 WSET tuition levels (1-3) at The International Wine Center of NY.
Pricing per stage: WSET Level 1 ($448.00), WSET Level 2 ($648.00 ) and WSET Level 3 ($1298.00).
(Level 2&3 can be completed online.  Level 1 is an in person full day, not required for those already working in wine or with some prior knowledge.  If you don't live in NYC and want to complete Level 1 Rêveuse can arrange a local Level 1 provider).
Monthly mentor check in with the Rêveuse team and informal networking opportunities. 
We have encountered gender imbalance of predominantly male decision makers in the wine industry.  For this reason our first scholarship year is open to women, women identifying and gender non binary people.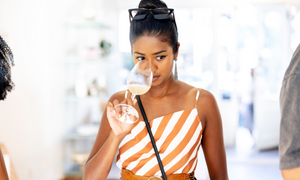 How do I apply?
Complete the scholarship application form and submit.
Applications are reviewed on a continuious basis and all applications will receive a response withing 7 business days. For questions about the scholarship porgram or the application process email us at hello@reveuse.com
Rêveuse WSET Scholarship Application