Champagne makes every occasion more special, which is why we don't just save it for toasts and celebrations! A bottle can elevate everything from an afternoon with friends to a picnic with family, transforming our moments of togetherness into something memorable (and fun).
You don't have to be a sommelier to appreciate Champagne's qualities, though knowing a bit about it really does enhance the experience. Here are a few things to keep in mind: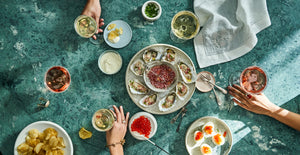 How to pop it
There's an easy way to do it without spraying (or injuring) anyone.
1. Remove the foil.
2. Keeping one hand over the cork, twist open the cage a few times to loosen. (Do not remove.)
3. Firmly cupping the cork in one hand, slowly and gently twist the bottle and cork in opposite directions until the cork pops loose, trying the best you can to hold it over the open neck until any intense foaming subsides.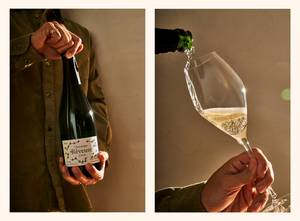 How to pour it
Hold the glass by the stem, tilting it at a 45-degree angle while you pour. (Pouring straight down into the glass is a recipe for overflow.) Pause as needed to let the foaming subside.
Approach the glass with your senses
Take a moment to assess what's in your hand, be it in a classic flute or, if you want to drink like a somm, a classic white wine glass:
Inhale the aroma. You might detect hints of citrus and buttery toast.
Observe the fineness and liveliness of the bubbles — the smaller the better.
Use your own words to describe what you like about the elements of the flavor, as well as the balance between the acidity (think bright or crisp), tannins (they add texture and structure) and alcohol (not too high, or it could overwhelm the flavor). A good Champagne will spark as many words as it does feelings.